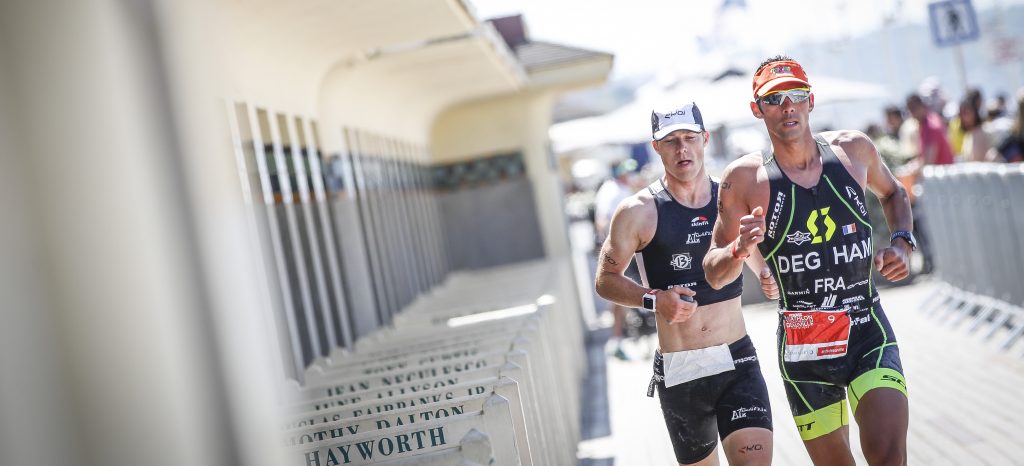 DESCRIPTIF
The Olympic Distance 750 is a new race of the program with a capacity of 1,650 participants. This race is based on the route of the Olympic Distance – Loubsol but the swimming part is two times shorter (750m). An excellent compromise between the Olympic Distance and the Discovery for those who want to reach a turning point.
A SWIMMING STAGE ON THE OPEN SEAS, SENSATIONS GUARANTEED
The departure of the swimming is given on the famous sandy beach of Deauville with its colourful sunshades. Expect a water temperature between 16 to 20 degrees as well as currents that might shake you a bit. Worth noting that the swimming part will be launched at low tide and there will be only one loop of 750m to do.
A POST CARD OF NORMANDY BETWEEN LAND AND SEA
The bicycle circuit is identical to the one of the Olympic Distance – Loubsol. Our cycling route will allow you to discover the most beautiful landscapes of Normandy : thatched cottages, stud farms, lush meadows, crossing 8 augerons typical villages, views over the sea…
Be aware, our route is not a stroll in the park. The loop of 45km is very technical. The first difficulty comes very quickly after 2km with the hill of Saint-Laurent (15% D+ over 1km). The descent towards Saint-Arnoult is highly technical. Barely the time to recover, the slope of Reux is coming into view, then the one of Benerville-sur-Mer before the final rapid descent and the way back to Deauville through the racecourse of Clairefontaine.
RUN ON THE MYTHICAL BOARDWALK OF DEAUVILLE
The running circuit is also the same as the Olympic Distance – Loubsol. Consisting in 2 loops of 5km, the race course brings the triathletes to the legendary boardwalk of Deauville. The finish line is on the avenue Lucien Barrière, what a star !